-Apply the Volumist Amino Shampoo to wet hair.
-Massage on scalp and hair. Leave for 3-4 minutes while you sing your favorite shower song.
-Rinse off thoroughly. You're done!
-Follow up with the naturePro Volumist creme conditioner for best results


Onion bulb extracts are good for hair growth as they contain sulfur. When applied to the scalp, onion bulb extracts provide the extra sulfur for stronger and thicker hair. This sulfur also stimulates collagen production which in turn aids in the production of healthy scalp cells, hair growth and also helps in treating thin hair.

Plant amino acid complex helps to restore the health and strength of your hair whilst also improving the colour of your hair if you have bleached or dyed it. It prevents your hair from heat damage or any damage caused due to gel, hair spray and other such products. It improves the elasticity of your hair, specifically when your hair has low porosity and weak hair follicles. It has the ability to stop excessive loss of hair. It retains moisture and aids in the rapid growth of healthy hair.

Organic coffee extract is a great ingredient for hair growth. It promotes hair growth, fights hair loss, improves hair texture, exfoliates the scalp and also improves the natural hair colour.


REAL PEOPLE, REAL LOVE, ALL NATURAL!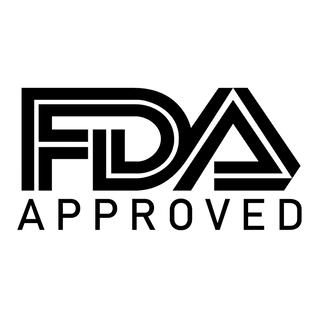 INGREDIENTS:
Purified Aqua •Cocamidopropyl betaine •Decyl Glucoside •Sodium Lauroyl Sarcosinate •Polyquaternium-7 •Glycerin •Allium Cepa (Onion) Bulb Extract •Sodium Pca •Sodium Lactate •Arginine •Aspartic Acid •Pca •Glycine •Alanine •Serine •Valine •Proline •Threonine •Isoleucine •Histidine •Phenylalanine •Coffee Arabica (Organic Coffee) Seed Oil •D-panthenol •Citric Acid •Allergen Free Fragrance •Phenoxyethanol •Capryloyl Glycine •Undecylenoyl Glycine •Disodium EDTA



FRequently asked questions
It prevents excessive hair loss, strengthens the root of your hair and promotes hair growth. Our volumist amino shampoo blended with plant amino acid complex, onion bulb extracts and organic coffee will make your hair thicker, softer and healthy.
Our volumist amino shampoo is safe to use on your hair . It is extracted from plants and is chemical free. Consumers with any kind of hair can use it. It improves your hair growth ,decreases hair fall and prevents any damage caused to your hair.
Our volumist amino shampoo containing plant amino acid complex, onion bulb extracts and organic coffee can be used twice or thrice a week for better results . Apply our volumist restore hair oil for 30 minutes and then rinse it off using this shampoo for the best result.
Few studies have indicated that applying onion bulb extracts to the scalp might help hair regrow stronger and thicker. Our volumist amino shampoo perfectly blended with plant amino acid complex,onion bulb extracts and organic coffee extract is chemical free and will help you regrow your hair smoother,softer and volumier.
After massaging your hair and scalp with our volumist restore hair oil for thirty minutes, apply our volumist amino shampoo and leave it for 3-4 minutes . Then gently wash your hair and scalp and get the best result.
Applying coffee topically to the hair and scalp might stop hair loss and promote regrowth of hair. Our volumist amino shampoo made with plant amino acid complexes, onion bulb extracts and organic coffee extracts will help to stimulate hair growth and decrease hair fall faster.
Amino acids promote the production of collagen and help in producing healthy skin cells that lead to rapid growth of healthier, softer and thicker hair. It not only helps your hair to grow but also prevents hair fall and prevents your hair from turning grey.
This product is safe to use on any kind of hair. Organic coffee being one of the ingredients of our volumist amino shampoo will also make your hair look darker and better than before.