-Pump a small amount onto your wet palms.
-Rub them together to work up a lather.
-Then start scrubbing it all across your body. Finally, rinse it off for smooth, hydrated and clean skin.
-Use a loofah to get the desired lather.

Vitamin C (Ascorbic acid) is loaded with antioxidants makes your skin radiant and youthful.
Our harmony body cleanser with vitamin C prevents and reduces aging signs on your skin by enhancing collagen synthesis in your body. Consumption of any product containing vitamin c decreases the wrinkling of the skin, increases the production of collagen and smooths your skin. It helps to decrease the dryness of the skin and retains water in the skin and prevents it from being oily and also keeps your skin moisturised.

Lactic acid(AHA) is widely used for anti-aging, hyperpigmentation, dryness and acne. It is good for sensitive skin as it exfoliates dead skin cells from the skin's surface, reduces existing wrinkles, fades hyperpigmentation and clears body acne. It attracts moisture to your newly formed exfoliated skin and keeps your skin hydrated. It also prevents your skin from forming future fine lines and wrinkles and also increases the penetration of other skincare ingredients making this skincare product more effective.

Our harmony body cleanser containing menthol would keep your skin away from certain skin diseases such as eczema, fungal infections etc.
Menthol is used in various skincare products for its mint and fresh fragrance that would also solve your body odour problem.

REAL PEOPLE, REAL LOVE, ALL NATURAL!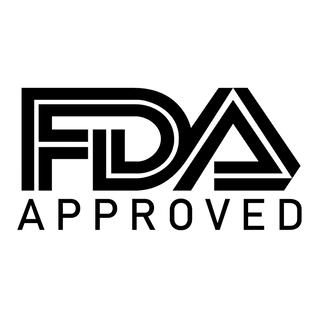 INGREDIENTS:
Purified Aqua •Sodium Lauroyl Sarcosinate •Citrus Aurantium(Orange) Fruit Aqua •Sodium Cocoamphoacetate •Decyl glucoside •Propanediol, Sodium Benzoate •Potassium Sorbate •Lactic acid •Sodium gluconate •Lemon Oil •Citrus Aurantium Dulcis (Orange) oil •Fragrance (IFRA certified)


FRequently asked questions
Lactic acid is a great exfoliant for your skin. It exfoliates the accumulated dead skin cells on the epidermis and helps to treat moderate to severe hyperpigmentation on your skin. Our harmony body cleanser containing 1% of lactic acid will make your skin smoother,firmer and will lighten your dark spots.
Our harmony body cleanser containing 1% of lactic acid is safe to use everyday on your skin. It is good for all skin types and especially for sensitive skin type as it would help your skin to avoid any outer irritants. It is best to avoid the delicate eye area , because body cleanser including lactic acid has the propensity to irritate your delicate eyelids,leaving them dry,flaky and red.
Vitamin C is generally well-tolerated, especially the milder, derivative forms. Our harmony body cleanser containing vitamin C is safe to use on a daily basis. However, if you have a very sensitive or allergy-prone skin, it is better to consult a doctor before using the product.
The brightening properties of vitamin c also helps in fading your dark spots and lightening hyperpigmentation. Vitamin c inhibits the pathway of abnormal production of skin pigments(melanin) and evens out the skin tone. Our harmony body cleanser with vitamin c and 1% of lactic acid lightens dark spots,sun spots,acne scars and blemishes your skin.
Over time , unprotected sun exposure can lead to more age spots and scarring. It may even lead to skin cancer. But our harmony body cleanser with 1% of lactic acid is safe to use and would not cause any side effects or irritation. However, consumers with allergy-prone skin should consult their doctor before using.
Menthol is known as a counterirritant.It makes your skin cool and then warm.Menthol is used in skin care products as a flavouring agent and fragrance ingredient. Our harmony body cleanser will make your body smell all fresh and will take away your body odour issue.
Lactic acid is an alpha hydroxy acid(AHA), a class of chemicals that gently exfoliate the skin, which also includes glycolic, citric, tartatic, mandelic and malic acids. Our harmony body cleanser containing 1% of lactic acid is a top-notch exfoliator, it helps reduce acne, smoothening your fine lines and wrinkles and makes your skin softer and smoother.
Our product, a blender for lactic acid, vitamin c and menthol is good to use for sensitive skin, helps your skin to fight against any sun damage,acne and redness. However, if your skin is very sensitive or allergy-prone, consult a doctor before using it.